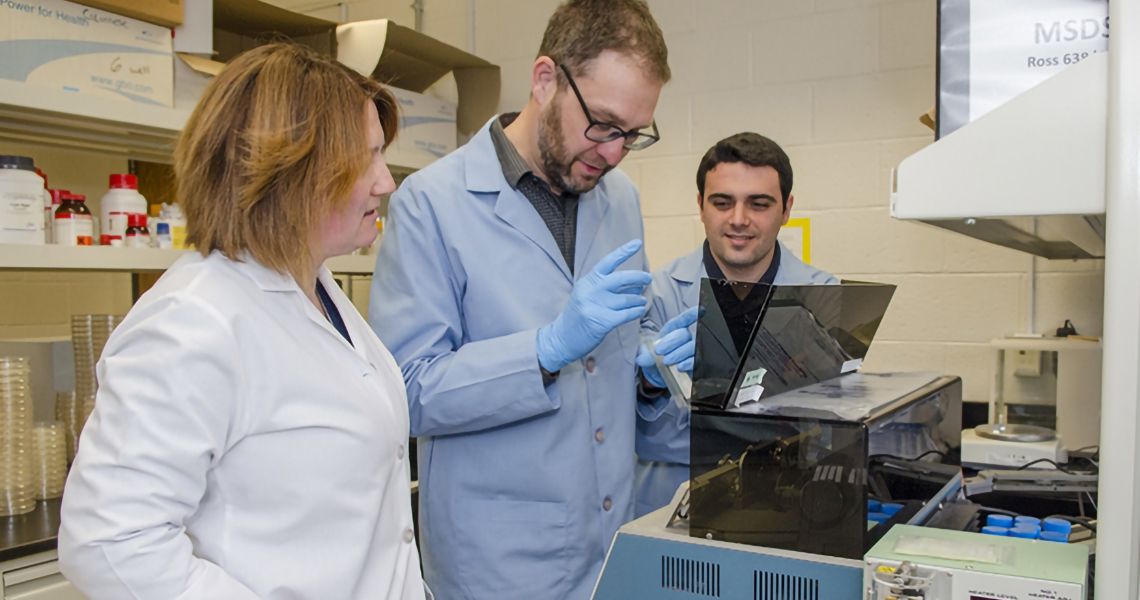 We are coming to a screen or school near you - check out the graduate school fairs we are participating in this year. We would love to chat with you about our programs!
The IBS admissions committee seeks students with broad interests in research to apply for graduate study in the biomedical sciences. Please review our PhD Programs Overview video (slides here) as a helpful starting point. The IBS admits students once per year for the following Fall semester (applications open Sept 1 - Dec 1). Our programs require full-time, year-round, on-campus enrollment at our location in Washington, DC (part-time and online programs are not available). 
Our PhD programs use the George Washington Columbian College of Arts and Sciences graduate application. All application materials must be sent to the Columbian College of Arts and Sciences. Please do not send application materials directly to the IBS Office; this will delay review of your application.
You will be asked to apply through an online student portal. Please review our Application Tips before you begin your submission. The list of application requirements can be found here under each of our 5 programs (requirements are identical for all IBS programs). Send the IBS Letter of Recommendation Instructions to each individual from whom you have requested a recommendation (we require three letters).
Please apply to the PhD program of interest:
This will ensure that faculty expert in that area are directed to your application and can be available for interview. Once accepted, all students are free to rotate with any available IBS faculty and select the PhD program of interest (i.e. you can change your mind).
Frequently Asked Questions (FAQs) page for CCAS.
Admissions Timeline
Students usually apply in the late fall and begin their studies the following fall.  Ph.D. candidates are selected for admission after evaluation of their application qualifications and faculty interviews.
December 1: Application Deadline
January-March: Selected applicants visit GW for interviews
April 15: Deadline for applicants to respond to offers of admission
For international students: Please be advised that we typically do not review or accept international applicants. We are able to consider only international applicants who have fellowships that can support their graduate education on a case by case basis. Please contact us in advance to discuss your eligibility.
Contact: Colleen Kennedy, IBS Program Manager, gwibs@gwu.edu